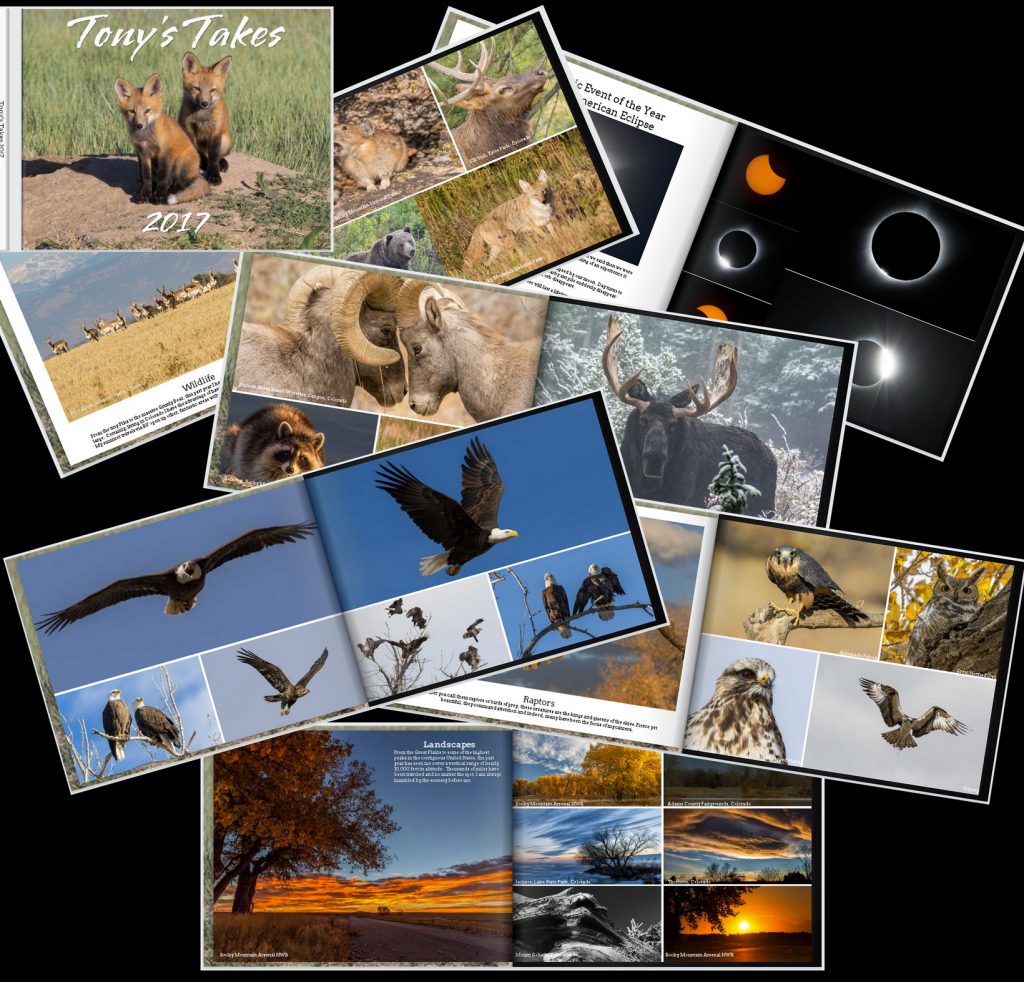 At the end of each year for the past couple of years I have compiled my 'top shots' from the previous 12 months and put them into a hardbound book.  The subject matter covers the entire gamut of my photography from wildlife and raptors to landscapes.
Tony's Takes 2017
An extraordinary year for me in terms of photography and in particular, some of the subjects I was able to capture. Yes, there is the usual wildlife and landscapes, however in 2017 there was more.
August brought what I call the 'photo event of the year', the total solar eclipse. I also had some amazing wildlife encounters including one with the rarest wildlife in North America.
I switched suppliers for my book in 2017 which allows me to keep the costs down while offering more pages – there are 36 full color pages of imagery in this year's edition. It is hardbound and perfect for gift giving or for sitting on your own coffee table.
The 2017 edition is $49.95 plus $8.00 shipping. Please allow 10 to 14 days to receive.
Tony's Takes 2016
A first for me – a photo book. I spent a lot of time working on this at the end of 2016 and had to keep it a secret as I couldn't risk the honored first recipient of it, my mom, finding out about it.
It is a hardbound, 8 x 12 inch, 24 page book of all my 'top shots' from the past year – wildlife, landscapes and more – with a very special dedication. You can preview the content below.
The book is now available for purchase for $75.00 plus $8.00 shipping. Please allow 10 to 14 days to receive.