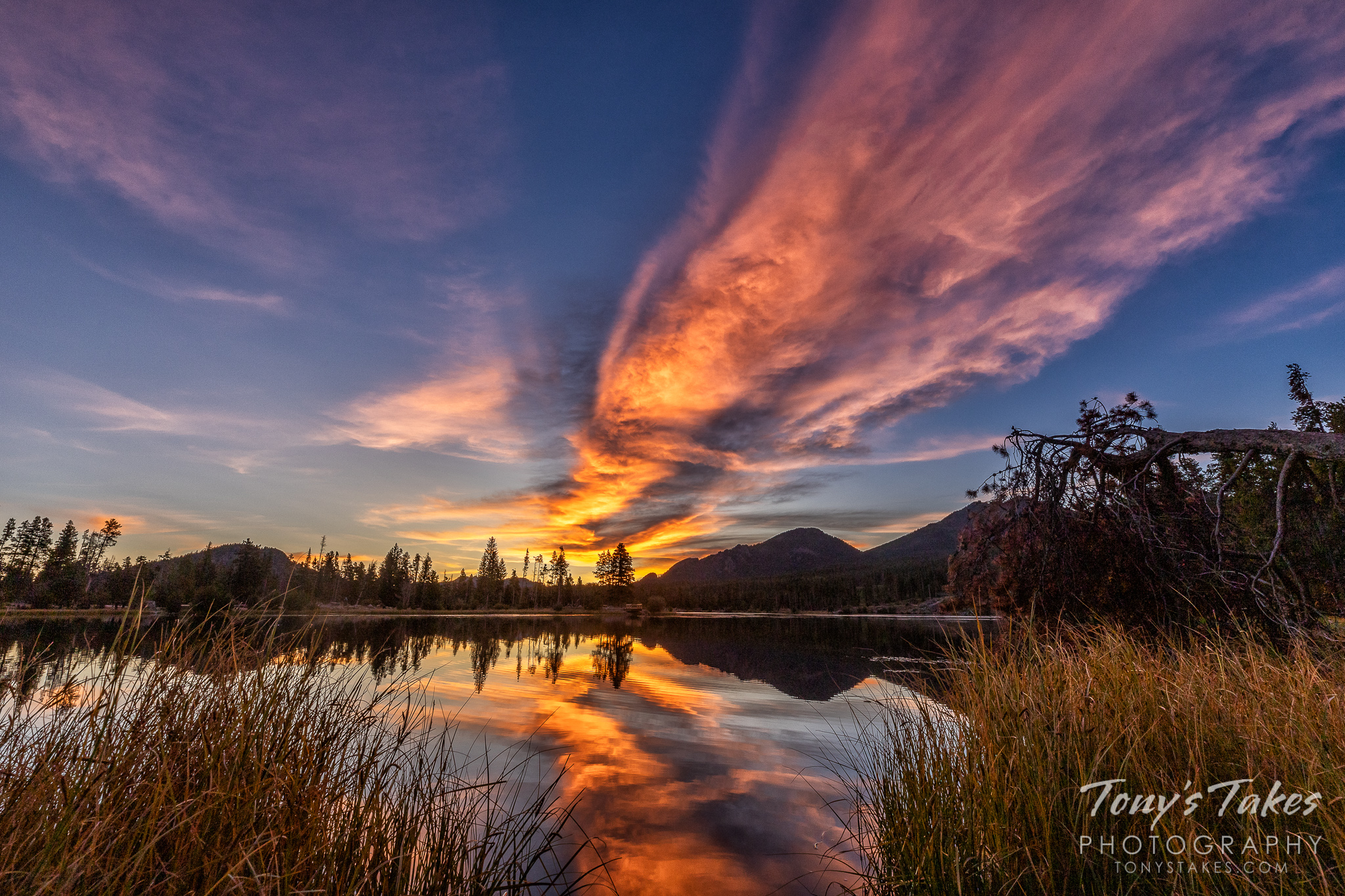 A favorite, early morning spot of mine. Sunday morning when my daughter and I were heading out from camp in the pre-dawn hours, I wasn't in a particular rush to get there. There weren't many clouds and breezy winds were sure to upset the water's surface.
As we arrived though, I realized we needed to get a move on it to catch the show before it ended. There was just enough cloud cover and color to make it interesting and the wind had died down.
Walking quite briskly, we hurried to get in position and managed some nice shots of the streaking clouds and their reflection on the surface of Sprague Lake.
A lesson to never underestimate Mother Nature. You just never know what you are going to end up with!